GAME DESIGN FREE CHECK UP
It all starts with your artworks————We have a team of professional designers in the pre-press department. Send your production ready project and we will get all artworks checked for design and print accuracy free of charge. Our team will check each and every artwork starting from the cards to the instruction sheet(s), game box, game boards, score pads etc and get back to you with proper feedback. Many a times arts are not placed properly with the required bleeds or the front and back alignment and this can affect the final results. At times we have found that the game boards or game box do not have the required margins and bleeds and it's always good to have a thorough artwork check-up before going to press. Any corrections and they will get back with notes.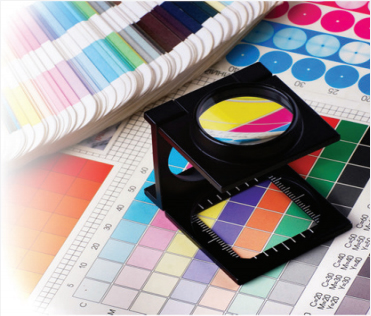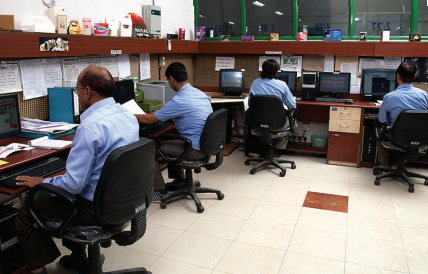 PRE-PRESS WORK
Once the deigns have been checked and approved by the staff members, our pre-press department will create final print ready files of the artworks and forward the PDF proof files your way for proof check. Any corrections and we shall re-work with the files. Once approved we shall be ready to go to the next stage which is physical proofs. We can offer digital proofs where ever required. We can also offer offset printed proofs of the full game at a charge which can be discussed in detail with the client. The mock up of the game can be provided if required.
GAME COMPONENTS
We are well connected with the best suppliers locally as well as internationally. We receive paper sheets from paper mills in France and get plastic sheets from Italy. We import special high slip coatings from USA and our inks come from Japanese manufacturers. All components are QC checked for quality assurance. We have our own die molds for most of the plastic components. We also source plastic parts like dice, sand timers, meeples, counters and tokens, plastic stands, spinners, acrylic gems and stones etc from appointed suppliers. Game boxes and game boards are made exclusively on Smurfit Kappa boards as this eliminates any chances of warping.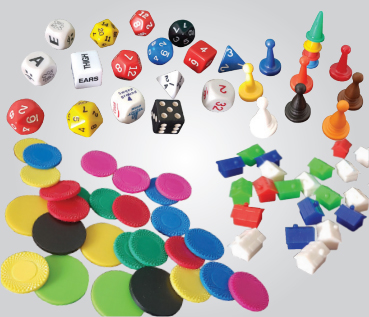 MASS PRODUCTION
We have 5 offset presses at our production plant. Each offset machine is either a four-color press or a five-color press. With a battery of such machines we can start and complete your projects quickly. However due to work orders in production, we complete a project in 30 days time. Most of the production processes are completed in-house. Printing of the project is the first step forward. Coating, lamination, die cutting, gathering, cutting and collating of components in suggested sequence, assembly into suggested packing units is all done at the plant. Mass production is completed from the start of the project till shipping of goods and delivery at suggested ports of delivery.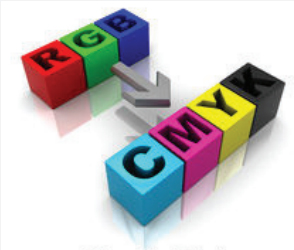 We can get product safety testing done as may be required by your country. We can submit lab testing reports. All tests are done on client request and billed to the client. Lab test samples are provided free of charge.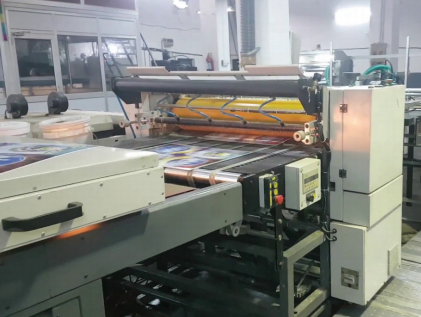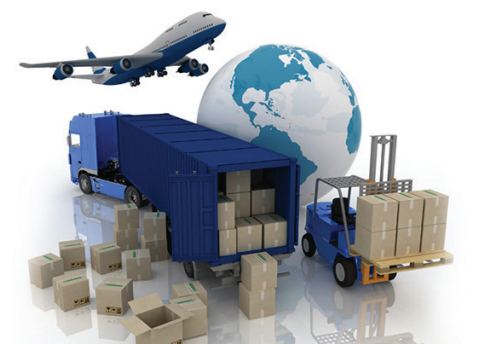 SHIPPING AIR OR SEA
We ship worldwide. We can deliver to any International Airport across the world. We can also deliver to most sea ports, to your closest CFS, to a warehouse and even to your door worldwide. If you do not have logistics contacts, then we can make arrangements to deliver as required.